Welcome to Caille Farm
Riding instruction and dressage training
Whether you are looking for your child's first riding experience or want to compete at the FEI levels you will feel at home at Caille Farm.

Caille Farm offers riding lessons, horseback riding day camps and dressage training and instruction north of the Twin Cities just 5 minutes from the Albertville Outlet Mall. Our riders range in age from 4 to retired age: from beginning riders through competitive FEI level riders: Caille Farm has six horses and riders currently competing in Prix St George and I1 levels. Many other horses trained at Caille Farm by Barb Anderson Whiteis are successfully showing with amateur youth and teenage riders at 3rd and 4th level. (barb- can you send me a list of awards and accomplishments- year end awards etc?) See more on our Horses page.
What's Happening Now:

MN HORSE EXPO:
Come see us at the MN State Fairgrounds April 27-29! We will be in the Main Barn with some of our handsome horses representing the American Warmbloods. You can also see our riders daily in the parade of breeds and riding in demos with Olympic Coach and International Dressage competitor Jane Savoie on Friday and Saturday.
Day Camp: Every Wednesday during summer vacation. 9:00 a.m. - 3:00 p.m. $55. Ages 7 & up. Bring a lunch and join us for a fun day of learning all about horses!
_________________________________________________________________________________________________
Congrats to Melissa and Erin
Arabian Youth Nationals, Alburquerque, New Mexico, July 2011
r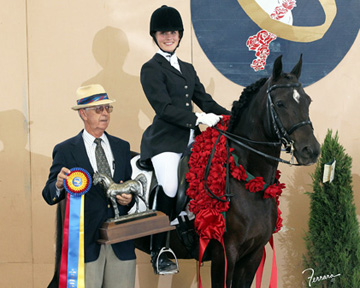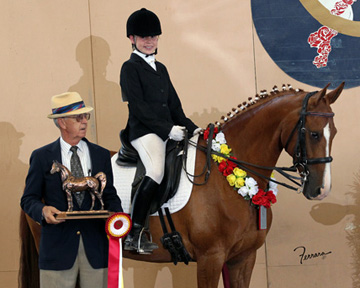 Melissa Lund - National Champion 3rd Level and 4th Level Dressage. Erin McCaffrey - Reserve National Champion 4th Level Dressage. Melissa's purebred Arabian horse (Barb- I need his reg name) was started as a colt by Barb Anderson Whiteis and continues his training. Melissa, age 18, and Phoenix has been competing successfully at Prix St. George level. Erin, age 11, rode (need derrys reg name) an Arab/Saddle bread, 9 year old mare who was bred and trained by Barb Anderson Whiteis.
_________________________________________________________________________________________________
Caille Farm welcomes riders of all ages and abilities - from very beginner to very advanced - all are encouraged to improve their riding skills at Caille Farm. Kids are especially welcome!
Group riding lessons for children are offered Saturday mornings. Group riding lessons for adults are Monday evenings. Contact us to schedule a tour of the barn, watch a training session or lesson.

Family atmosphere


Facility built in 2001


28-stall heated barn with attached, heated 72 ft. x 200 ft. arena


Raised, spacious viewing area in the arena


Small group classes for all skill levels


Private Lessons


Well-schooled lesson horses


Horses available for lease
9209 Iffert Ave. NE, Monticello, MN 55362 763-295-5250 caillefarm@tds.net