Meet Our Horses
Our Horses are family to us and to everyone who rides at
Lost Creek Ranch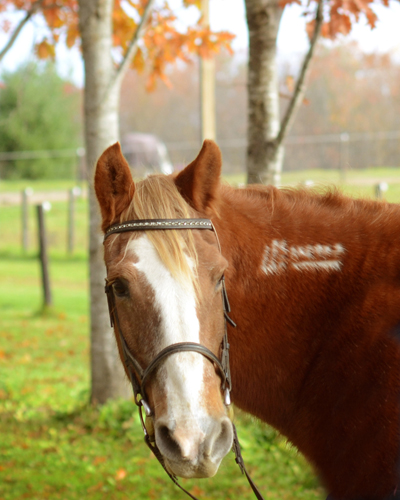 King

King is a pony sized Mustang who is 24 years old. He was donated to us from a loving home and has been a youth horse most of his life. He is a ton of fun to ride with a big personality.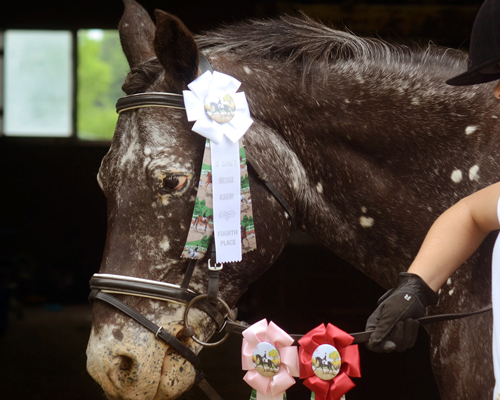 Hootie
Hootie is our powerhouse POA (Ponies of America) and he was donated by a loving family. Hootie has been shown as a jumper and boy does this little guy LOVE to jump! He is quickly becoming a favorite among kids and adults alike!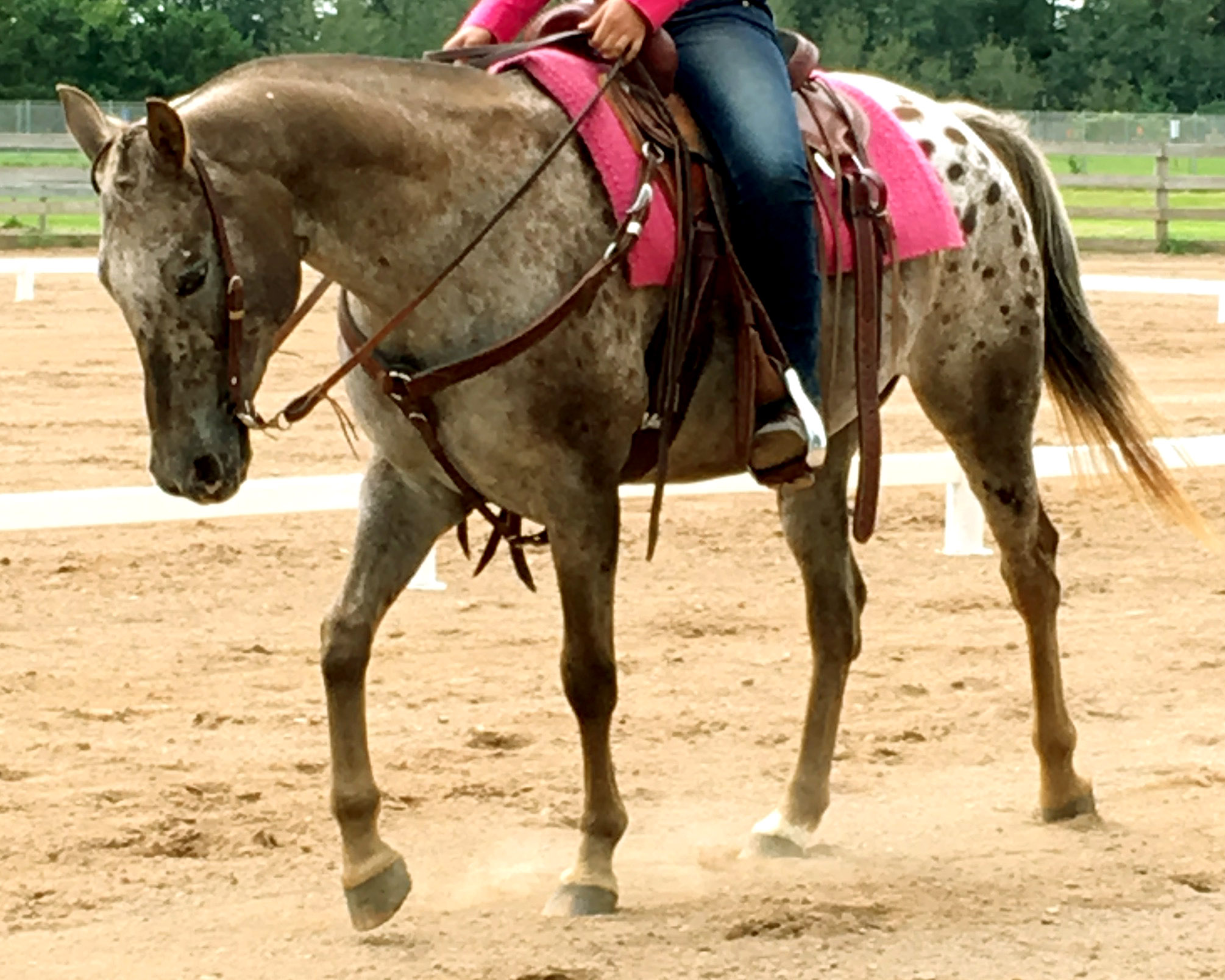 Hottie


Hottie is a cute little POA who is a well trainedwestern horse and experienced in the show ring. She is a sweetie and a lot of fun to learn on.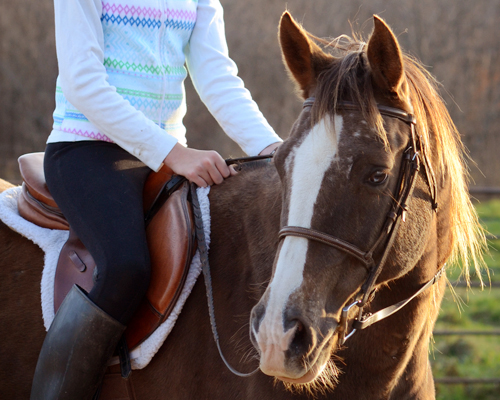 Finnegan
Finney is a nice half Arab gelding who has a dressage background and has a lot to teach a rider. He is smart and fun to ride with nice movement and a little show experience.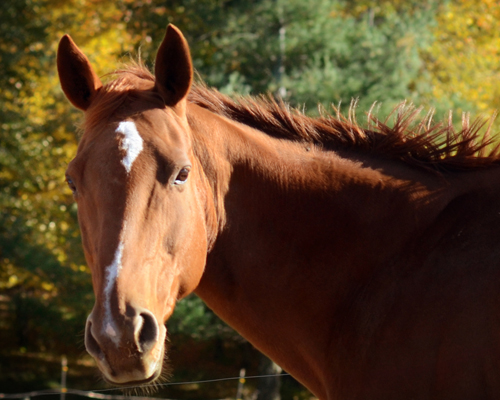 Nala (Diablo's Darlin)
Our only OTTB (Off the Track Thoroughbred) Nala ended her race career then was trained as a jumper where she was showing at 4 feet! Her former barn donated her and she is proving to be a sweet and fun lesson horse! A full 16hh she is a beautiful mover and sound for flatwork. We look forward to advancing her dressage and seeing her
settle into her forever home with us.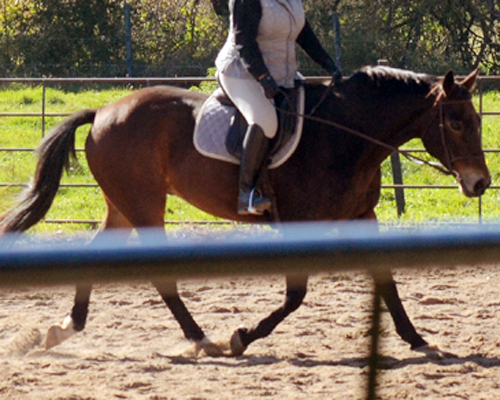 Roulette
(
Westfalen / TB cross
)

Roulette is a big beautiful warmblood cross who was donated from a loving family who bred him and had him as part of their family for 19 years. He is a kind, gentle horse with a big heart and big movement that makes riding him a pleasure- this is a great horse to learn to post and canter on. We look forward to having him on our dressage show team next season!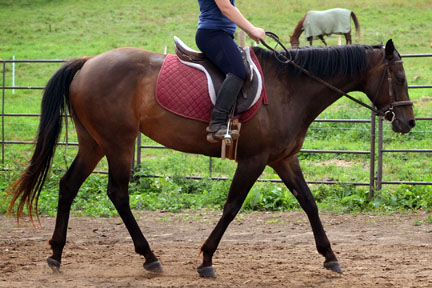 Bree
Bree is an Appendix mare with beautiful movement! She loves to jump too! Bree is looking forward to her first year on our show team and will be showing Western & English. Bree is 7 this year.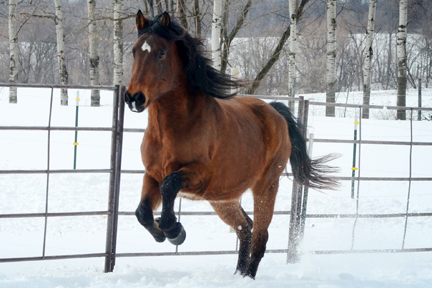 Nickers

Nickers is our Friesian Sporthorse baby- at 5yrs old he stands just over 16hh and outgrew his XL size halter recently! Nickers came to the ranch as a training project for interns to learn on. He was started from the ground up here at the ranch and has been a fun horse. Last fall he competed in his first hunter/jumper/dressage show and brought home lots of ribbons including Grand Champ in his dressage class. Nickers is very proud of his new job as a lesson horse and his riders love his big puppy dog personality.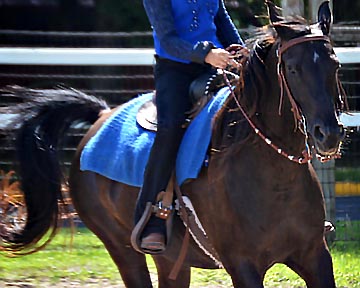 Mickey (Regent Eklypse)
Mickey is a great lesson and show horse who is schooling advanced manuvuers. He is easy to ride for all levels of rider from the littlest kids to advanced adults. He has been shown in dressage at Training Level, is always in the ribbons in English Pleasure and makes a nice little western cow pony - he LOVES those cows!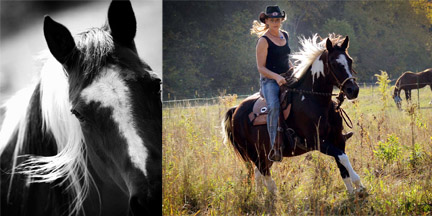 Gracie

Gracie is a half Arab and was Lynettes first rescue many years ago. Lynette can tell you Gracie's past but we prefer to talk about how Gracie is now. She is by far the most popular lesson horse for both youth and adults. Gracie is sweet , has the smoothest canter and loves to GO!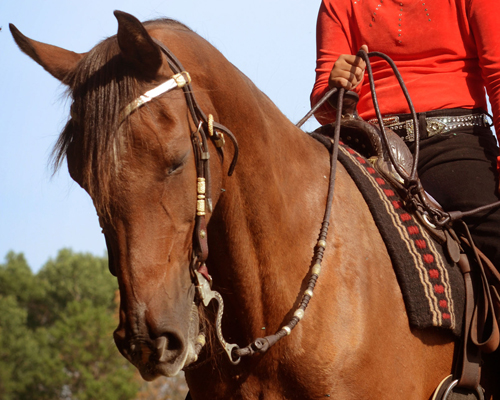 Lacy
Lacy is a beautiful Arab mare who is very "typey." Now well into her 20s she still has a lot of go and the smoothest gates . She is always in then ribbons in English and Western pleasure shows- this is a great horse for a youth rider to learn on.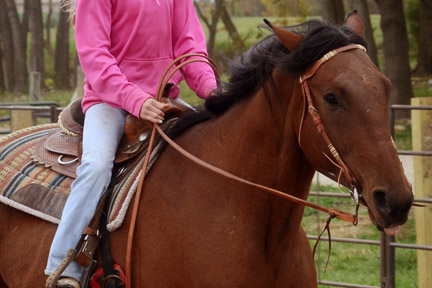 Benny
Benny is a big AQHA gelding who can ride Western and English. He is a big mover and is learning lots of new things as a training horse for the interns. Benny just joined us this winter and we look forward to getting him involved in camps and our show team this summer.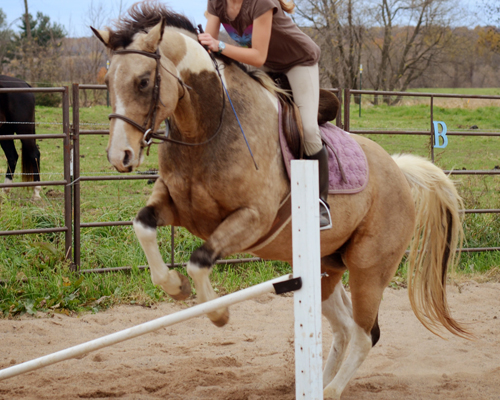 Savannah
Is a sweet paint mare who has done a little bit of everything from working cows to jumping! Savannah loves people and loves having a job. If you are up to a challenge Savannah is the horse for you!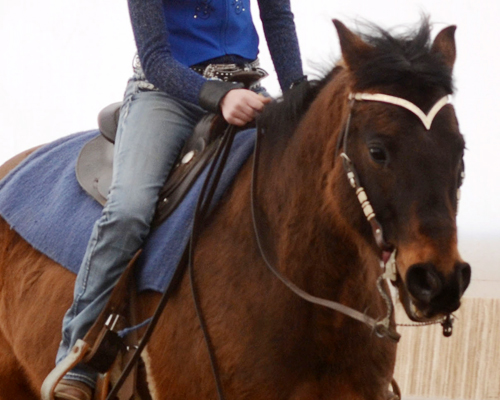 Hunter
Hunter is a been there done that gelding who rides western and English and is a great all around lesson horse.
.
___________________________________________________________
Have you always wanted to learn to ride horses? This is the place for you! Riding instruction,the best horse riding lessons in Wisconsin, near the Minnesota border. Horseback riding lessons WI, MN for kids and adults: western riding lessons WI, MN, English riding lessons WI, MN and the best Horse Camp in WI, MN. Learn to ride horses at Lost Creek Ranch!
Lost Creek Ranch and Lynette Weldon offer western dressage lessons and clinics in Wisconsin and Minnesota. Western Dressage WI. Western Dressage MN. Western dressage Clinics. Western Dressage Training WI and MN
h!