Welcome to Lost Creek Ranch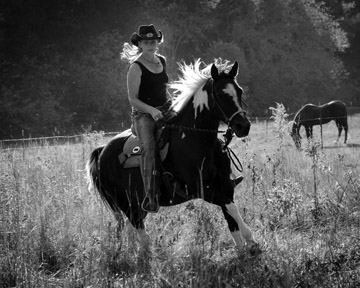 Home of Camp Confidence
Howdy, from Lost Creek Ranch!!! If you have a love for horses and nature this is the place to be. We are located in a secluded valley, surrounded by whispering pines and an abundance of wildlife. Bordered by the famous Lost Creek trout stream, eagles soar above the ranch making you feel like you've stepped into a little piece of heaven. We offer lessons, training, and leasing. Here at Lost Creek you will experience lots of TLC for the horses and family. We have hours of beautiful trails to ride on along with picnic and camp sites, making every night a good night for a camp fire. Lost Creek Ranch offers a large outdoor lighted arena, round pen, large paddocks and stalls. Shelter is provided in all of our turn out areas. Our annual CAMP CONFIDENCE residential kids camps starts the second week in June, with ongoing sessions through out the summer. It's always a favorite among the kids and parents! The children stay in our bunkhouse and have their own horse for the week they're here. At the end of every camp session we put on a horse show for family and friends to show what we have accomplished together.

Around the Ranch
What's happening in the herd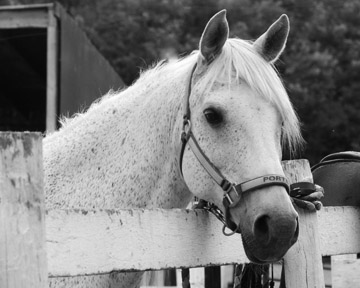 Summer is always busy and this summer is no exception! We have two new horses to introduce. J.R. is a former endurance horse who competed in the prestigous Tevis Cup 100 mile race multiple times. We are fortunate to have J.R. and thank his owner Fred for sharing him with us. He is a big, beautiful arab who is really enjoying arena work. New horse #2 is Freckles, also an arab and a sweet boy who is in training right now- he has a great canter and is a fast learner. We welcome J.R. and Freckles into the Lost Creek herd.

Horse of the Month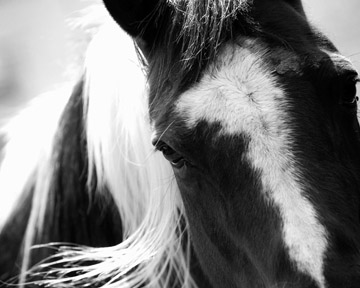 Meet Gracie. She is a very important horse here at Lost Creek Ranch because she was Lynette Weldon's very first rescue horse many years ago! And no one who saw Gracie in the beginning would have ever believed she would now have a job teaching students how to ride! We thank Lynette for sharing her with us and the camp kids- many new riders have gained confidence cantering on Gracie's smooth stride. To get the full story on Gracie check out our Horses page.