Clinics
2018 Clinic Series
Trail Obstacle Clinic Saturday August 25th
Print your clinic registration here.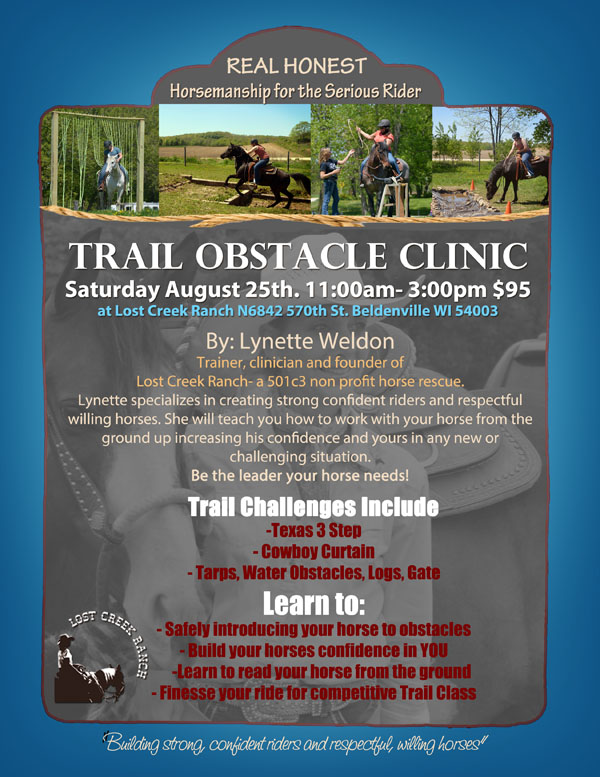 Trail Obstacle Clinic
is Lynette's most popular clinic of the year! Learn the groundwork needed to keep you and your horse safe and confident while building trust and having fun! Clinic begins on the ground, then into the saddle when horses and riders are ready. Try our Cowboy Curtain, Texas Two Step and more. Beginner and green horse friendly.
Have you always wanted to learn to ride horses? This is the place for you! Riding instruction,the best horse riding lessons in Wisconsin, near the Minnesota border. Horseback riding lessons WI, MN for kids and adults: western riding lessons WI, MN, English riding lessons WI, MN and the best Horse Camp in WI, MN. Learn to ride horses at Lost Creek Ranch!
Lost Creek Ranch and Lynette Weldon offer western dressage lessons and clinics in Wisconsin and Minnesota. Western Dressage WI. Western Dressage MN. Western dressage Clinics. Western Dressage Training WI and MN