Show Team

2017 Show Team schedule available here.
*Registration required-
print yours HERE
.
Lost Creek Ranch is proud to offer our Riding Academy for our students - youth and adults- who are serious about riding and showing. The Riding Academy is open to students who are in a minimum of twice weekly lessons and practices.
The Riding Academy welcomes students of all ages and abilities who are interested in riding Western, Western Dressage, Western Performance Horses, Dressage, English- pleasure and equitation.
Riding Academy students are able to be part of our
Lost Creek Ranch show team
. We go to local shows for fun, competition and to test our (and our horses) ability to remain calm under pressure.
Adults are encouraged to join our Show Team! Our adults enjoy showing dressage/ western dressage. pleasure, trail class and more. Talk to Lynette or Ruth to learn more. Some of our adult riders are pictured below:

_________________________________________________________________________

2017 Show Season
Dog Days Dressage Schooling Show


This is always one of our favorite shows! This year it was Abbie's very first dressage show but with show pro Mickey as her partner in their Intro classs won a 5th place ribbon then in their Training Level test won FIRST PLACE- very exciting as Abbie (10) was the youngest in the class! Our Western6Dressage riders, Vicky and Shanna, rode solid tests and Vicky brought home a 3rd and 6th at Basic Level and Shanna two 5th's at Intro.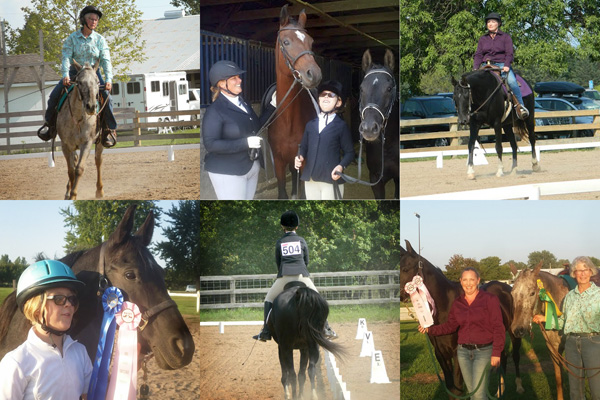 Pleasure Shows


Our beginner show team members rode in two Pleasure Shows this season bringing home lots of ribbons and more important experience to become better riders in the show ring.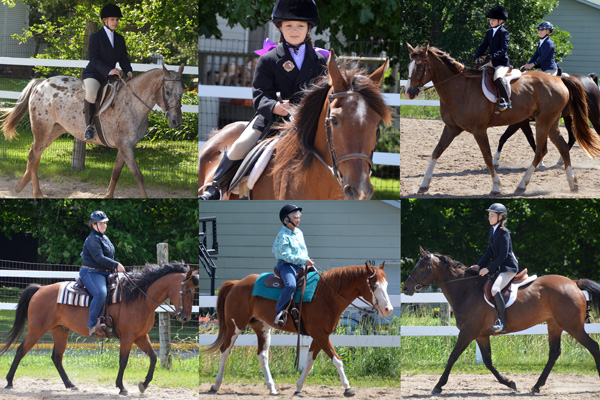 Wystria on Hottie, Ana on Lacey, Macy on Finney, Starr on Benny, Vicky on Bella, Sabrina on Bree and Abbie on Mickey (pic below).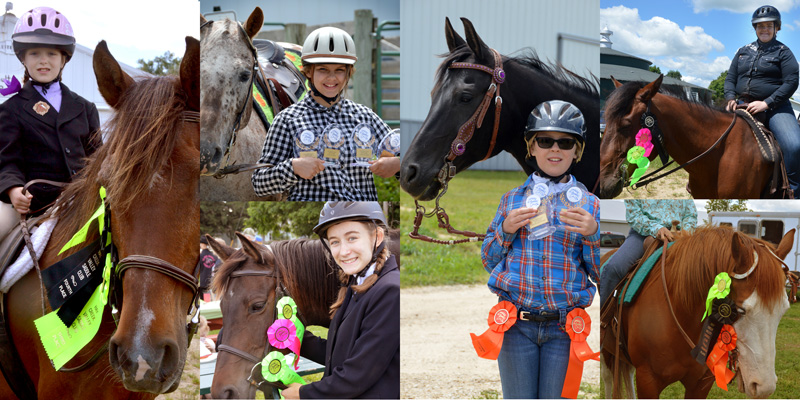 You know its a good show when you can't hold ALL of your FIRST place TROPHIES! Congrats Wysty on your clean sweep in all your English and Western classes. Abbie and Mickey won two FIRST place trophies and two second places and rocked her patterns! Our teen riders Starr and Sabrina worked hard in tough classes and placed in everything. Vicky showed Bella for the first time and got a 2nd and 3rd place in very big walk/trot classes. Finally, our tiniest rider Ana (7) rode Lacy (30) for her first show off lead line and competed in all age walk/trot classes coming out with 3 ribbons!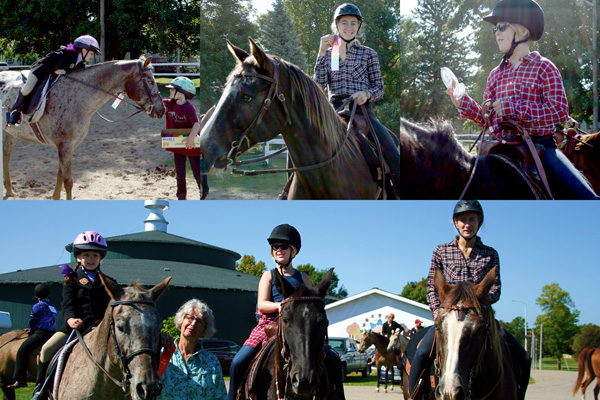 The fall Pleasure Show was a huge success! Congrats to little Ana (7) who won FIRST PLACE and trophy in her English walk/trot class and a 2nd place. Vicky rode Hottie and it was her first time showing in a cantering class and came home with 2nd and 3rd. Abbie and Mickey continued their winning streak with ALL first place finishes!!! Sabrina and Finny looked great and placed 1st and 2nd in every class- Sabrina's first time winning a blue!
______________________________________________________________
2016 Show Season Updates
Western Dressage World Show 2016
World Show Success! Congrats to Lynette Weldon and Boo on their Reserve Championship and multiple Top Ten finishes. Hanna Sumption is a two time World Reserve Champion Rider and six (!) Top Ten finishes on Bella and Hottie and Sophia and Benny on their 6th place finish and Jenn and Jimmy joined us all the way from South Caroline to take top honors in the para classes - congrats to everyone!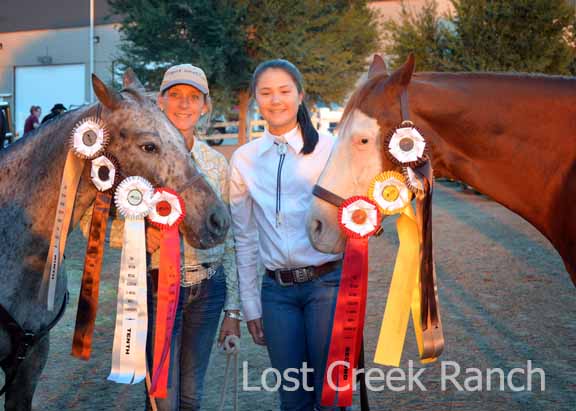 Hanna (13) started riding at Lost Creek Ranch when she was 9 years old. She lives in Virginia with her mom and dad but spends summers in River Falls , WI with her grandma and rides 5 days/ week at Lost Creek Ranch. She shows two horses owned by Lynette Weldon: Hottie and Bella in Western Dressage, Ranch Riding and Reining. We are very proud of her work ethic, ability to focus and positive attitude that lead to her two Reserve World Championships and multiple Top Ten finishes at Western Dressage World Show in Guthrie, OK.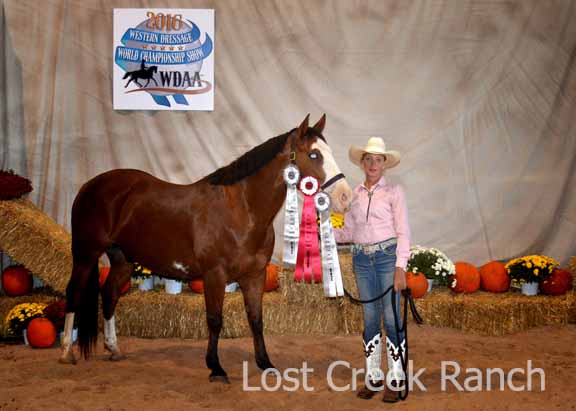 Lynette Weldon and Boo, Reserve Open Champions and two Top Ten finishes. Lynette started Boo as a three year old and has shown him in Western Dressage with an average score of 69% and finished 7th place overall at Worlds against all of the top trainers.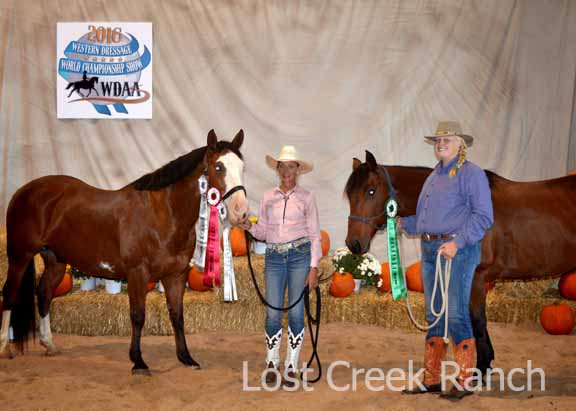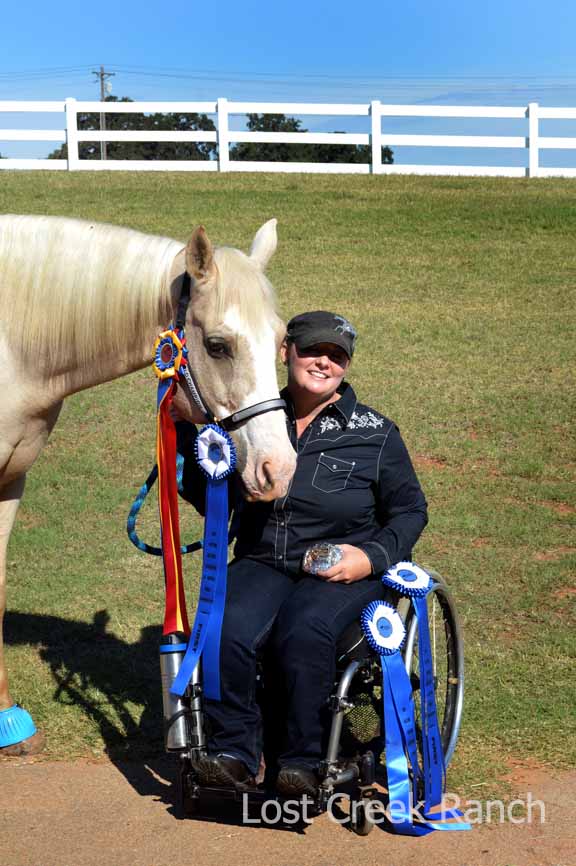 Continued Success for our Adult and Youth Show Team Riders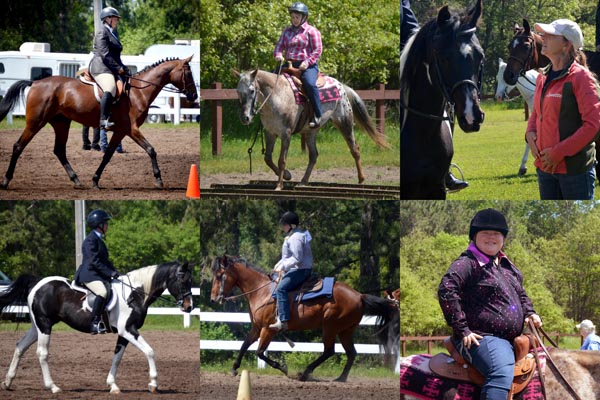 The Adult Show Team included Ruth on Elizabeth, Cari on Hottie, Vicky on Stryker, Sophia on Bennie and Jordan on Hottie showing in English and Western Pleasure and Trail Class.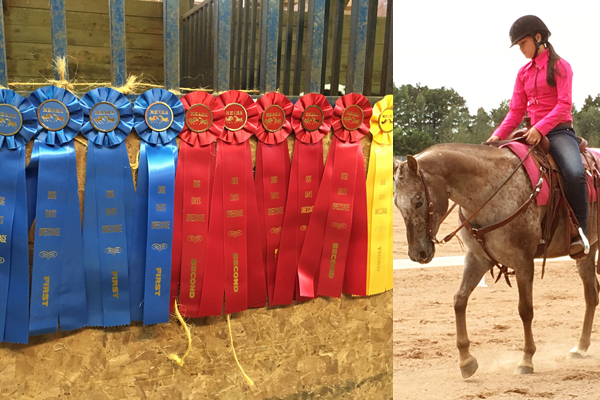 Dog Days Dressage at Washington Co Fairgrounds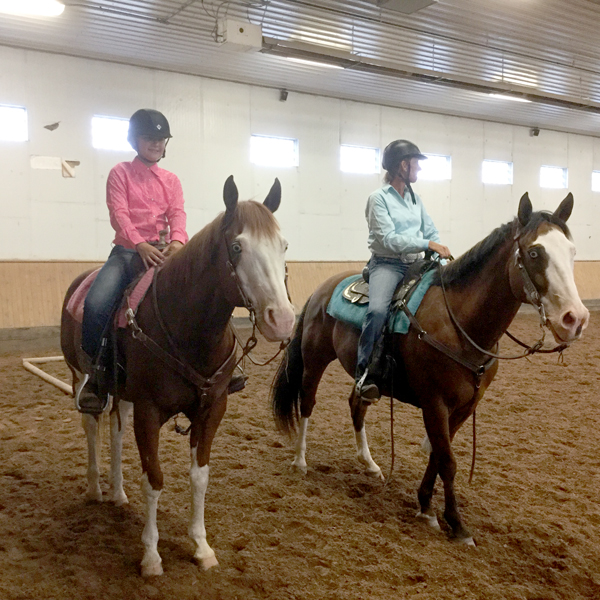 We took a large group of adult and youth dressage and western dressage riders to the schooling show at St. Georges and in spite of the downpour and being moved inside all of the horses and riders showed very well! Lynette and Boo were high score of the show, Hanna, Erin, Elizabeth and Sophia showed Western Dressage tests while Cassi, Vickey and Ruth showed Intro through First Level Dressage.
(Success all around but no photos due to the thunderstorm!)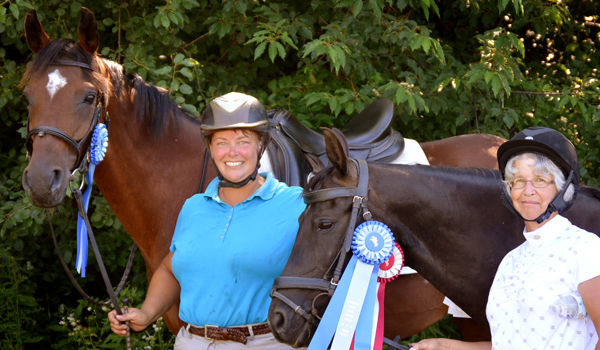 Dressage/ Western Dressage Schooling Show in Menomonie, WI. was a great outing for the team: Lynette on Boo, Vickey and Shanna on Mickey, Erin on Hottie and Ruth on Elizabeth.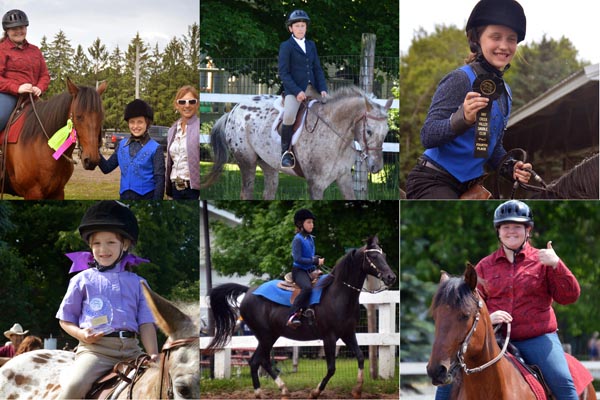 Our Youth Team brought home many ribbons including Anna's very first First Place trophy.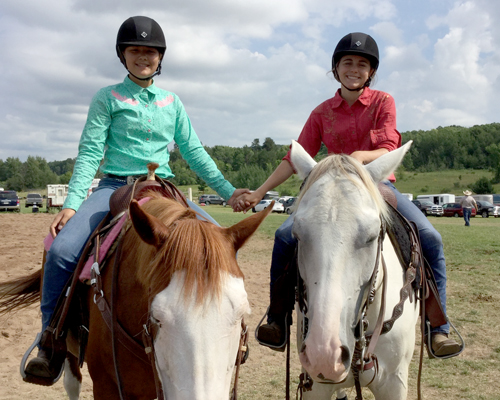 Ranch Riding at the Polk Co Fair
Hanna and Erin competed in rail, trail and cattle classes
First Show of the Season for our Youth Team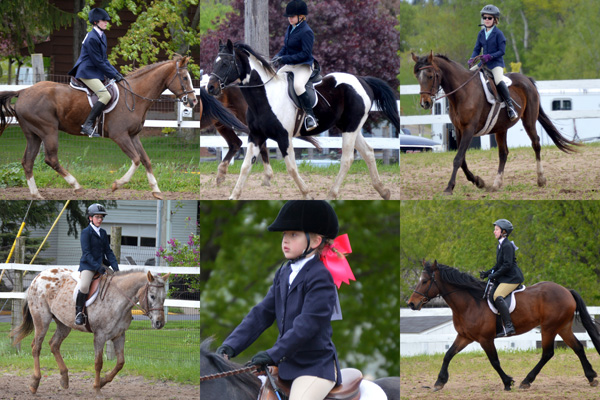 Seven riders toughed out a really cold day (34 degrees!) and put in excellent performances! Ruby (11) in her first show on Hottie and first year in the 11-13 age group won first place in everything: English Pleasure, English Equitation, Western Pleasure and Western Horsemanship. Cassi and Finney were close behind with a second in English Pleasure and English Equitation. Eva and Nickers in their very first outing won first place in English walk/trot pleasure and equitation. Our Peewee (1o & under team) of Macy and Abbie did an excellent job and brought home 4th and 5th places. Wisty and Stryker pulled a 2nd place in a big class!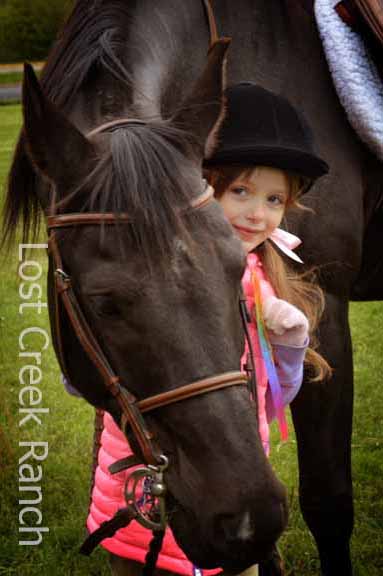 Special congrats to Ana who was first place in lead line equitation and looks forward to riding on her own one day in a show!
________________________________________________________________

Adult Show Team: First Dressage Show of the Season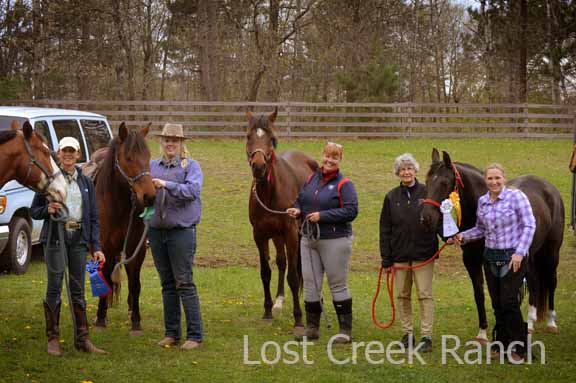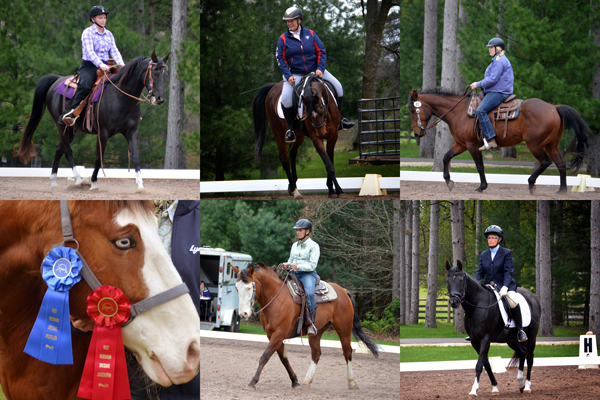 On their first Dressage show of the season. It was Vicky's very first show ever and she and Mickey earned two 2nd place ribbons and positive comments from the judge. Ruth showed her mare Elizabeth and had a challenging ride but some good moments and another second place ribbon. Our Western Dressage riders made a good showing with Shanna and Mickey placing 3rd and 4th and Sophia on Benny bringing their scores up 10pts from last season for a 5th and 6th place. Lynette and Boo has an excellent show and were SR Highpoint of the entire show with her first and second place ribbons!

_________________________________________________________________________
2015 Show Season Updates
Western Dressage Nationals in Tulsa, OK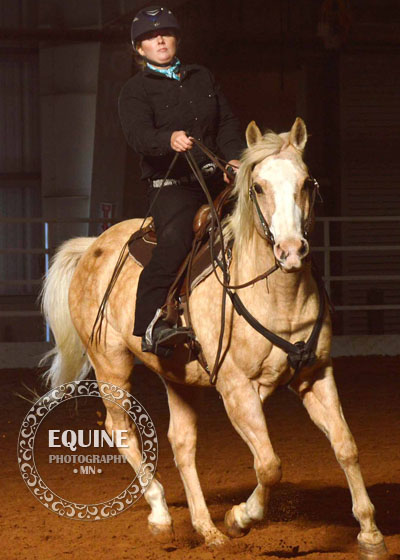 Jennifer on her gelding Jimmy competed in four classes against all able bodied riders and finished in the top half of over 50 riders every time. She and her Western Dressage Trainer Lynette Weldon of Lost Creek Ranch also were interviewed about what it takes for para rider to compete at the world level. Jenn is hoping that next year they will offer para classes.
Do you want to learn more about Western Dressage? Lost Creek Ranch offers Western Dressage Clinics in Wisconsin and Minnesota where you can be introduced to this exciting new discipline. See our
clinics page
to learn more.
(below: Jenn and trainer Lynette Weldon in a warm up session)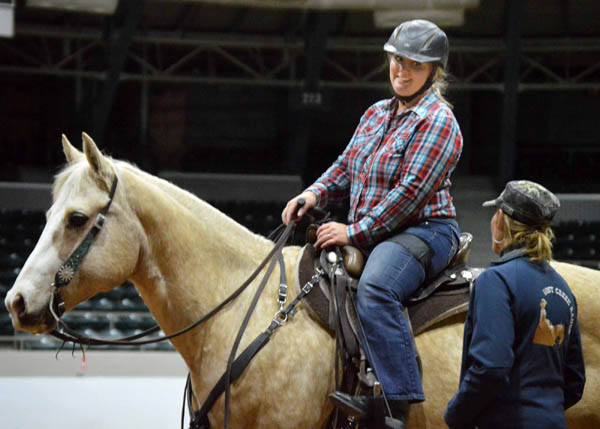 ________________________________________________________________
Northern Stock Horse Association 2015 Year End Awards
Congrats to Erin and Hottie on earning titles in Youth and Novice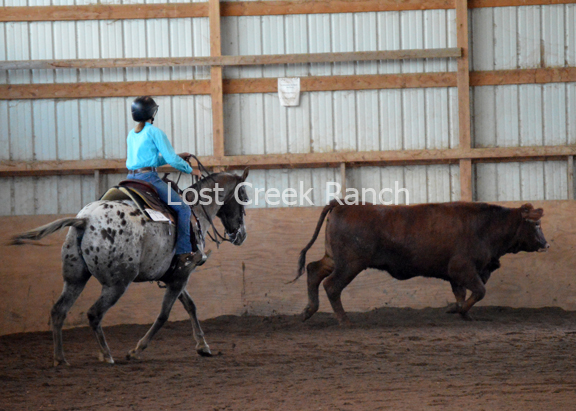 Hottie is a POA owned by Lost Creek Ranch and trained in reining an
ranch riding by Lynette Welddon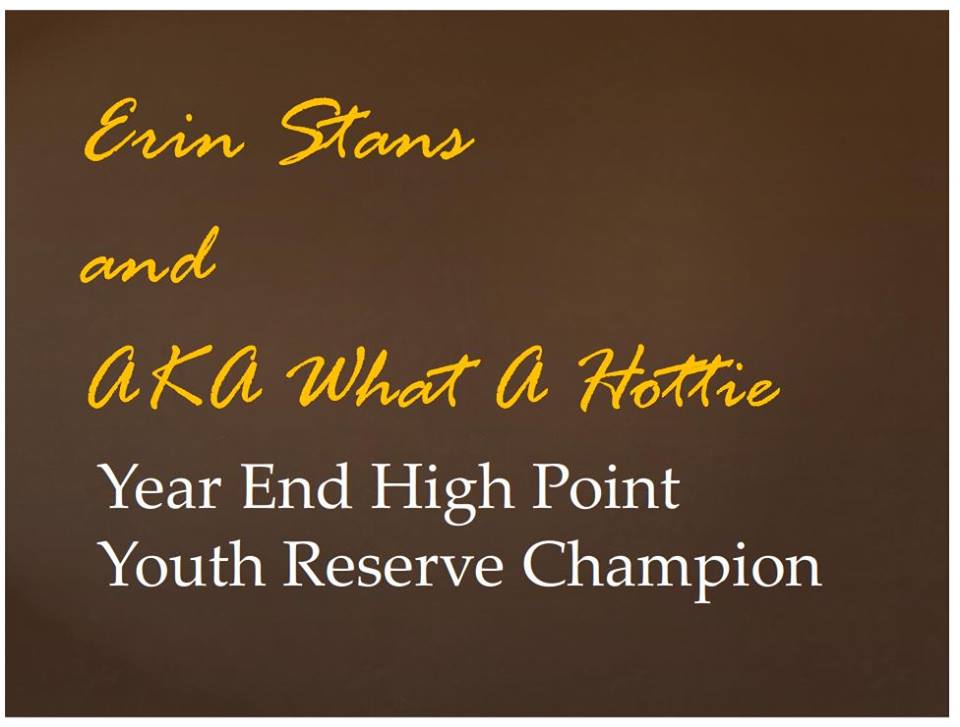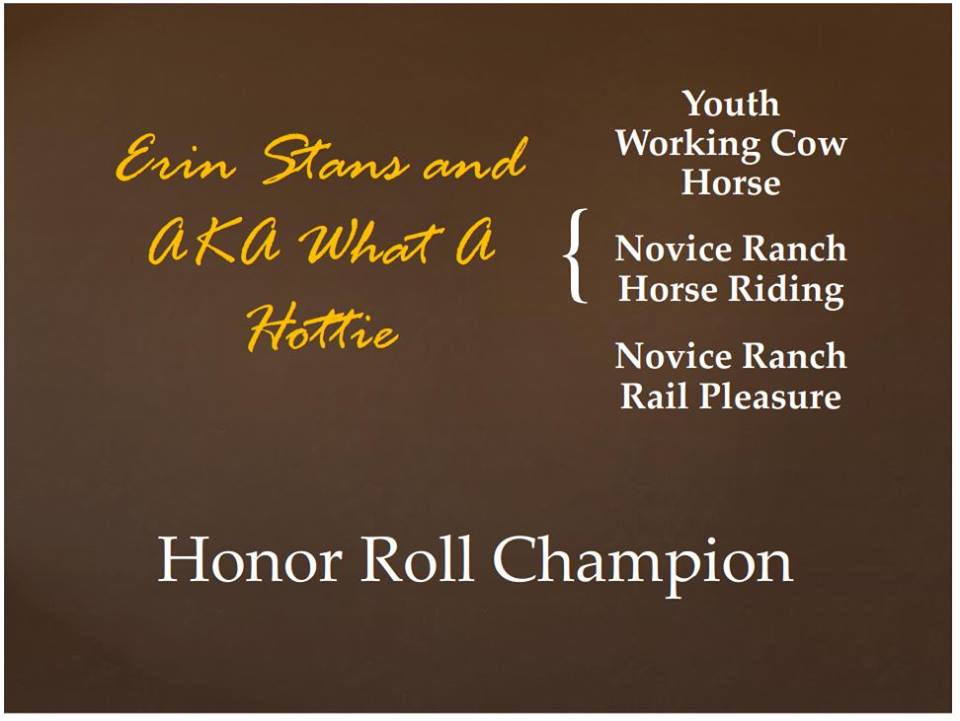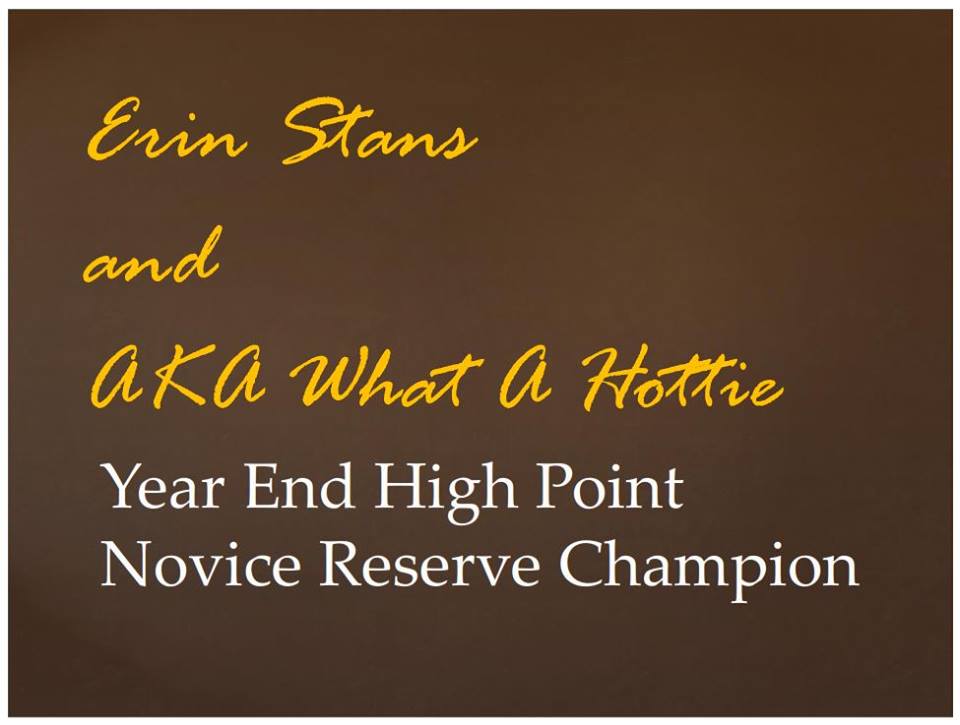 ________________________________________________________________
Dog Days Dressage in Lake Elmo
Six show team members and six horses competed in Dog Days Dressage at the Washington County Fairgrounds. Josalin and Roulette debuted at First Level while Ruby and Kaiden showed at Intro and Training Level. Ruby was proud to win 3 ribbons in competitive classes of all ages! Our Western Dressage riders put in excellent rides all earning ribbons with Hanna brining home a first in her walk/trot test with Boo (and being the only youth rider against adults)! Lynette and Axel settled in for a solid ride and second place and Sophia and Benny also had winning rides.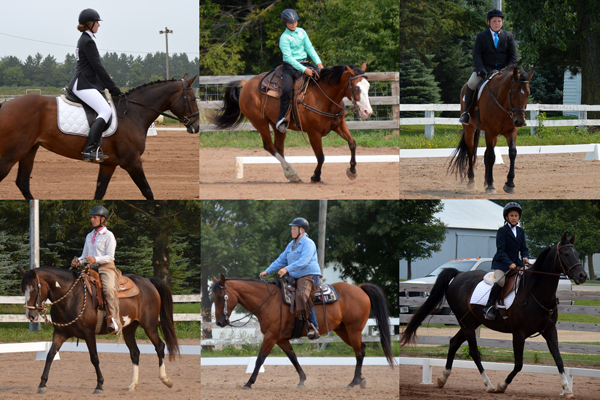 ____________________________________________________________________
Dressage/ Western Dressage Schooling Show at Lost Creek Ranch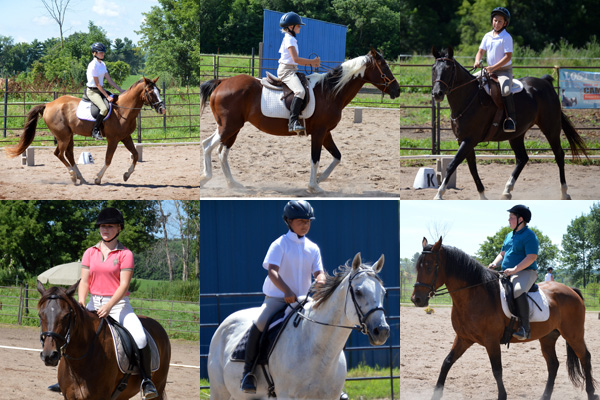 Our first annual Dressage/ Western Dressage Charity Schooling Show at Lost Creek Ranch was a huge success! Great rides from all of our youth and adult riders. Youth highscore was won by Josalin and reserve by Hanna. Our Intro riders were on point with Kaiden and Nickers winning a first in Intro A, Cassi and Finney first in Intro B and Ruby and Mickey first in T1. Kristine and Bree are becoming a great pair and scored well in equitation and suitability. Our western riders got excellent scores with Sophie earning Open high point and Jenn AA high point.
__________________________________________________
Pleasure Shows for the New Show Team Members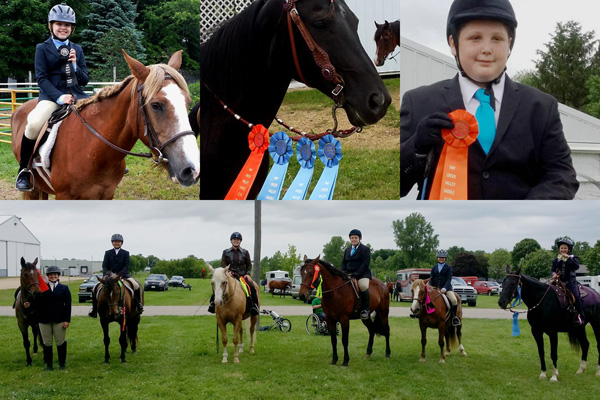 Our first Pleasure Show of the season was a super outing for some of our first time showers! Kaiden and Nickers were calm and collected under pressure and got 2nd place in their English equitation class. Wisty and King were a cute pair and Kings antics are always comical- 5th place for them in their first ever show together. Hanna took Tucker to his first show (his prior life was as a trail horse) and the pair took 6th. Jenn and Jimmy looking like the old pros they are claimed a 2nd place ribbon and another veteran show pair Ruby & Mickey came home with (3) first places in English and Western as well as a 3rd place in an Open class of 8 against adults!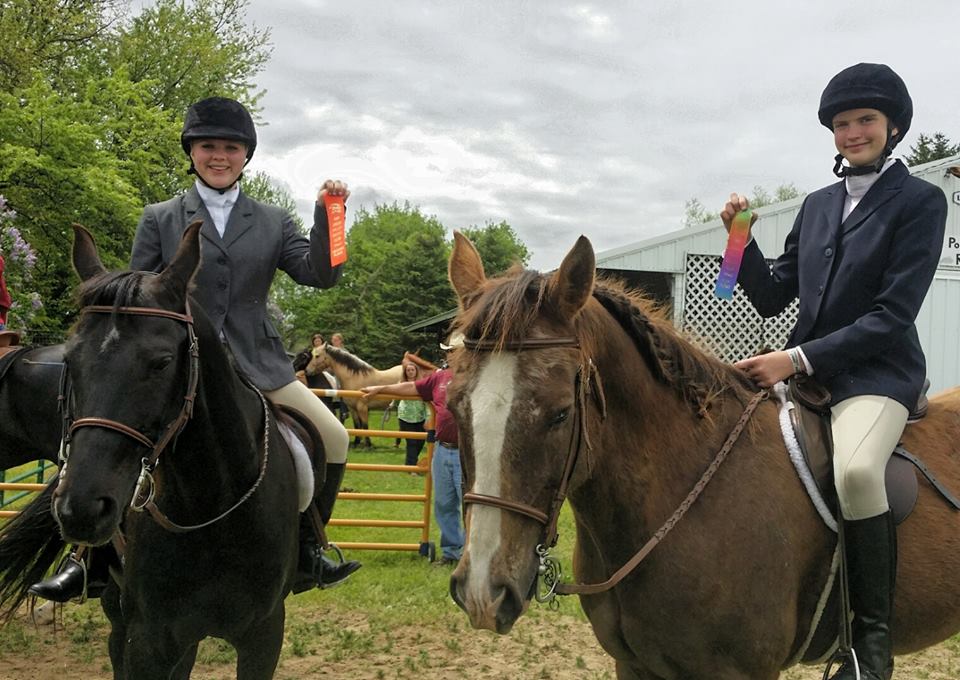 First Show ever for Kristine and Cassi who showed in Enlish Walk/ Trot and each took a First Place and a Second Place. Congrats girls and welcome to the show team!
___________________________________________________
Ranch Pleasure/ Reining Show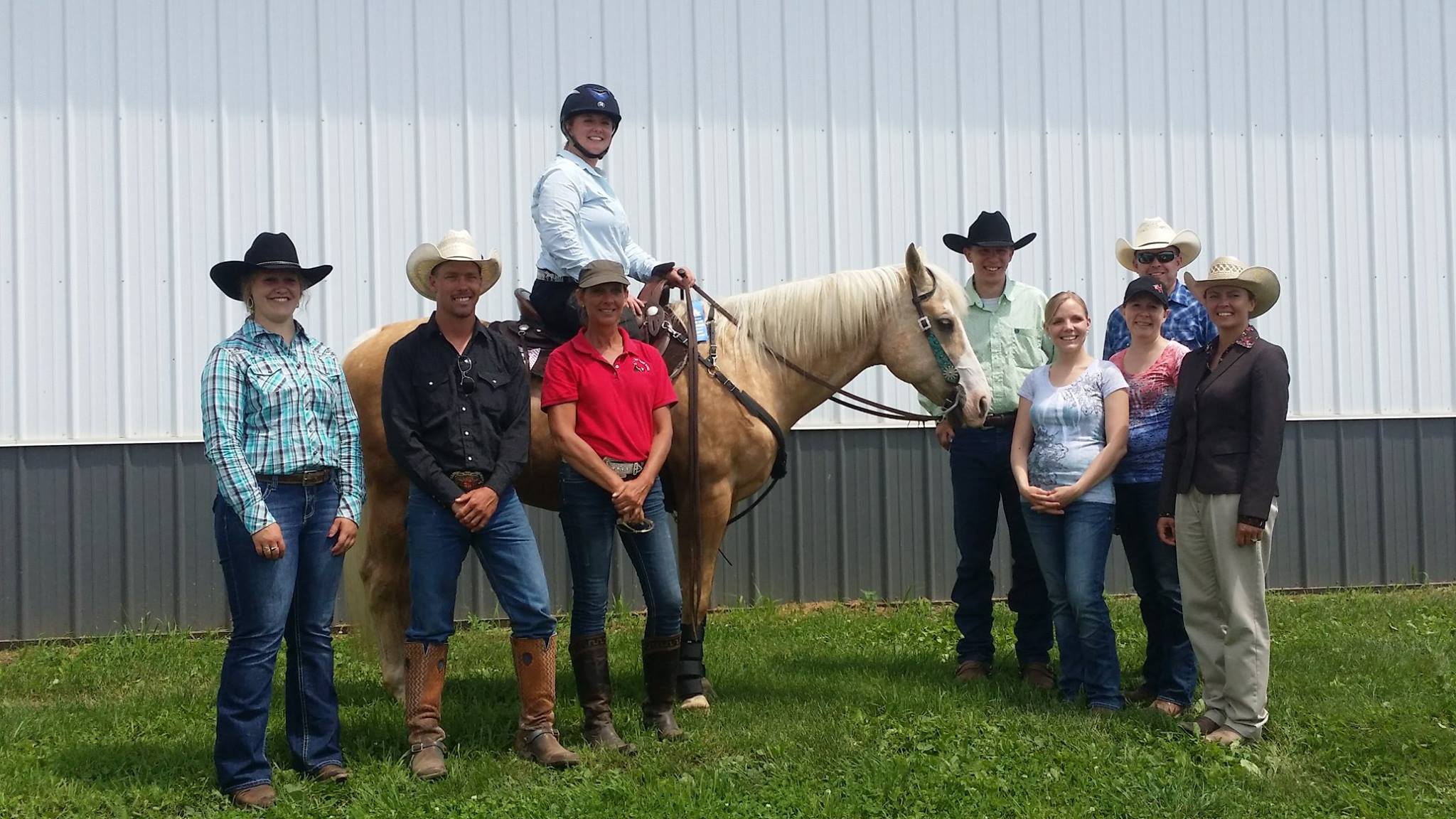 Ranch Show: Our first Ranch show was a huge success with Jenn and Jimmy showing in and winning the
WPR reining class
(above) as well as an opporutnity for the western riders to get into the reining arena. Erica brought home a second in Novice Reining and Erin was youth reserve champ. Great rides and placings in Ranch Pleasure, Ranch Horse Riding and Trail too.
_____________________________________________
2014 Show Season Updates
Pleasure, Dressage, Western Dressage, Hunter/ Jumper and Trail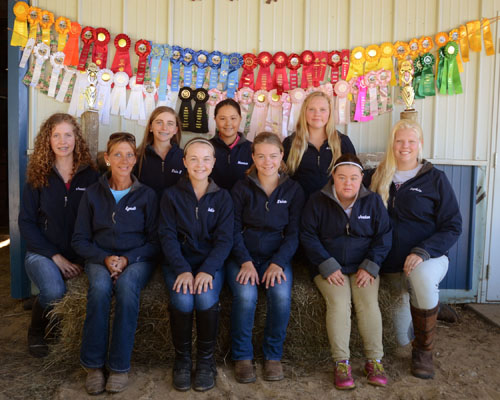 Part of our show team and their ribbons and trophies from this season. Read below for more details from shows we attended.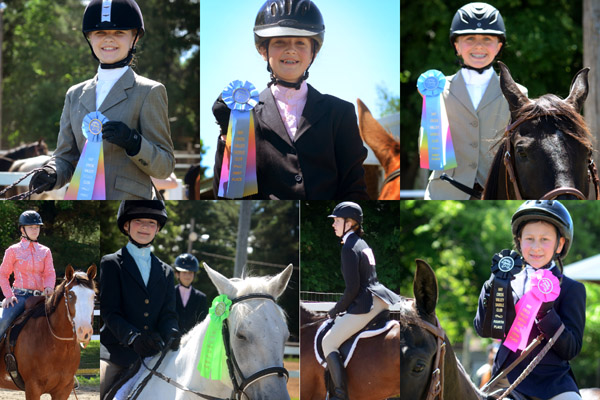 We are off to another great show season! Six horses and riders fromn our youth team attended their second pleasure show. Everyone has been working hard and it paid off! Three riders brought home FIRST place ribbons in their Equitation classes. Congrats to Mckayla, Erin and Hannah H. Hannah also brought home 3rd place in English Pleasure on Nalla in a competitive class! Our 10 & under team was strong with 4th & 5th place ribbons in full classes competing against all ages. Erin showed in western classes as well and is very proud of her first place in western horsemanship and 4th in bareback horsemanship. Ericka showed Boo in her first pleasure show while Josalin took Elizabeth to her first show and they looked beautiful together.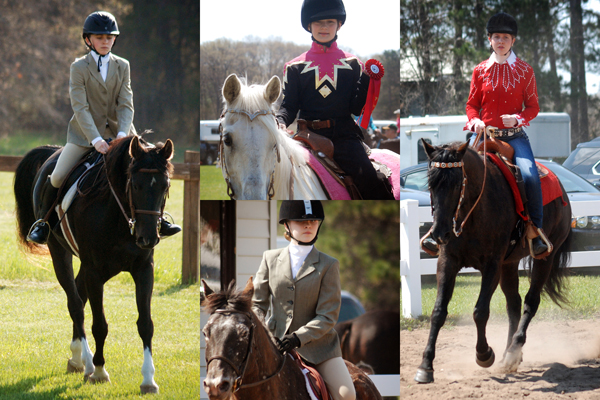 Four horses and riders attended our first show of the season showing English and Western Pleasure. This is Josalin's first season on her new mare Callie and they are becoming a beautiful team! Erin and Mickey are off to a great start with a second place in English Pleasure and McKayla did her best to slow jumper pony Hootie down for pleasure! Our youngest rider Katelyn (9) was on our oldest horse Ellie (30) and they looked beautiful together- the judge agreed giving the pair second and third in their western classes.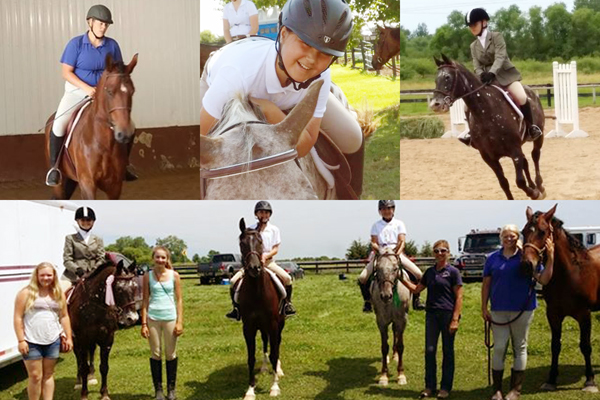 Our jumping students at their first hunter show. Tootie and Hootie looked liked pros in their 2 ft class and brought home a 5th place ribbon in a huge equitation class! Mickey removed himself from the jumping team with multiple refusals... can't be good at everything I guess! Hanna and Hottie had some nice rides and brought home the most ribbons of the show - 3- nice work! Sophie gave Nickers some more show experience in the hunter ring and he handled it well.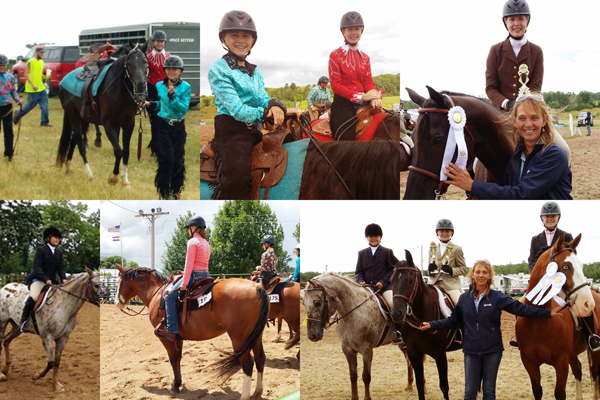 The Polk Co Fair was a fun day for the team with both Josalin and Erin bringing home first place trophies! Hanna also got a second place in western pleasure! Hanna and Ericka continue to learn and improve at every show and both placed in thier classes- nice work by everyone.

A small team of 3 showed at the WWDA schooling show- it was a hot, humid day but we were able to pull it together and bring home all firsts and seconds. Jenn and Jimmy showed in western dressage and got a first and a second, Hanna showed Nalla in training level dressage and won one class and got second in the other! Pretty great for an 11 yr old on an OTTB. Ruth showed Elizabeth BB in her first dressage show at Training and took seconds in both tests with lots of room for improvement.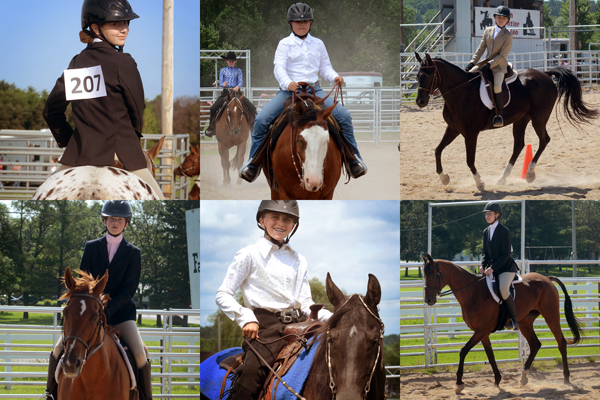 We always enjoy showing at UWRF. Another great day for Erin and Mickey who won both their English classes and a got a second in Non Stock Type western pleasure- good enough to qualify for champ show! Josalin had lovely rides on Elizabeth and Hanna did her first halter class with Boo and brought home her first western ribbon! Anna and Hottie continue to improve as a pair and Hannah H. looked great on Nalla but Nalla thought she was at the racetrack not a pleasure show :)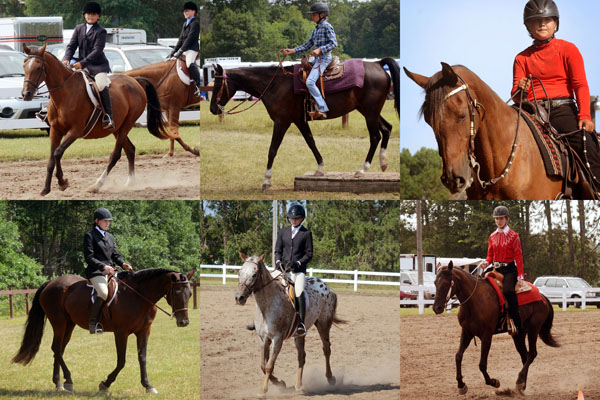 Elk Mound- we had a big team and brought home a lot of ribbons! Our 10 & under team continues their success highlighted by Ruby's 3rd place in Western Pleasure on Mickey. A total of 4 ribbons for the 10 & unders! Kaitlyn took Seiko to her first show and handled the mares spooky moments nicely- looking forward to seeing this pair get better and better! Anna and Hottie looked better than ever and got 2- 5th places- congrats to Anna who has only been riding since winter! Josalin and Callie had nice equitation and horsemanship patterns and
another
champ show qualification in western pleasure. Erin showed Mickey in trail- hopes are high for next year!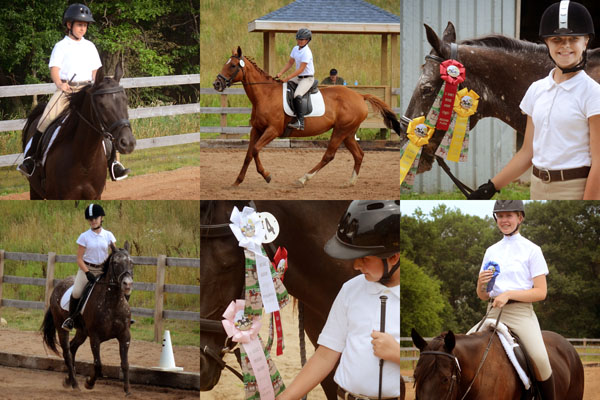 Another great dressage show at St Georges for our team. Scores are improving and Tootie took a second in her Intro C class and two thirds. Hanna also improved her riding and showed Nalla in a more challenging test and got a 4th place in equitation. It was Ruby's very first time in the dressage arena and she rocked it! Nice comments from the judge and a second place out of seven riders in her first test and a fifth in her next test in a competitive group! HUGE win for Josalin and Callie in their first ever dressage show bringing home
two first place ribbons
in training level 2 and w/t/c equitation as well as a third at training 1! They make an excellent dressage team!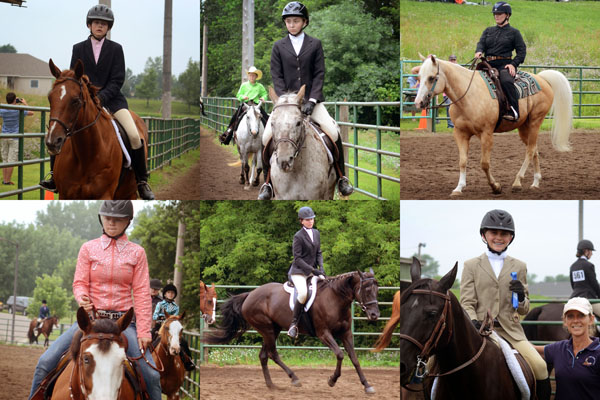 Cannon Falls was a competitive show and challenging weather- our western classes were rained out but Erin ended up with a first place medal in English Equitation and in the downpour our 10 & under riders somehow got a 3rd and 4th. More ring time for Josalin and Callie and Hannah and Nalla in a huge class. Jenn, Anna and Ericka showed in walk/ trot and had nice rides too.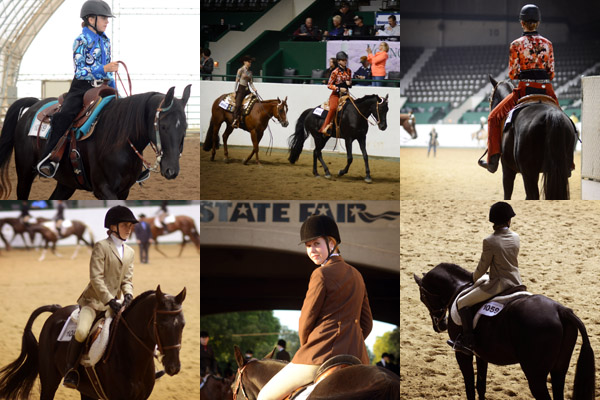 Champ Show: Two members of our team made it their goal to qualify for Champ Show at the MN State Fairgrounds at the end of show season. Both Josalin and Erin ended up qualified in multiple classes- both western and English. Classes were huge and the coliseum was exciting and energized the horses and riders! Both girls turned in great rides and had a great time despite the early mornings and late nights. Congrats on how far you have come!
_________________________________________________________
Last Show of the 2013 Season for our "Senior Team" was a Hunter/Jumper/Dressage show:
It was Jenn and Julie's first chance to ride a Western Dressage test and they both had nice rides and solid scores and positive feedback from the judge. Josalin brought her new horse Kaylie to her first dressage show and did great together earning a fourth place ribbon in a full class! Then Josalin rode Suzie in her jumping classes- they are a great jumping team. Amy and Ruth shared Nickers for the day- Amy showing him in the hunter ring and Ruth in dressage. Nickers was a star and showed how much he is growing - he negotiated the cross rails like a seasoned showhorse and got high score grand champ in his dressage class.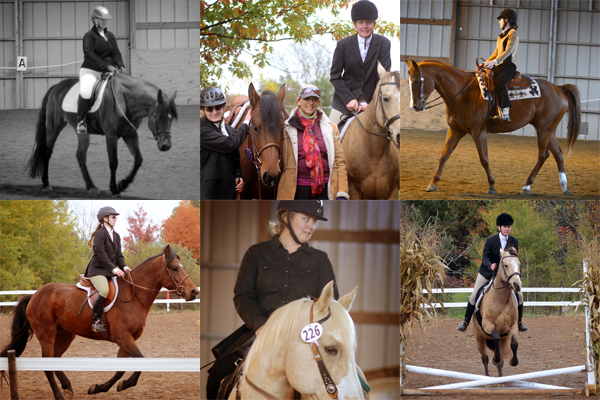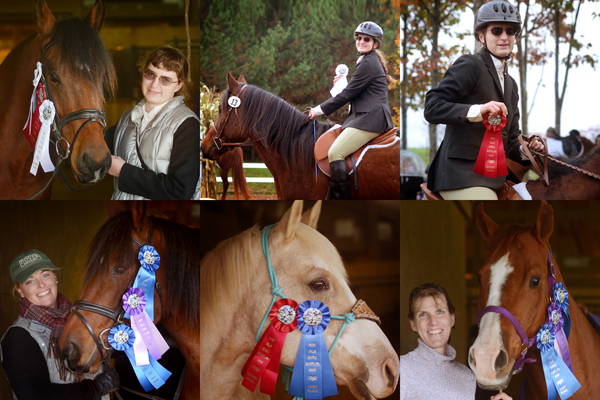 The hardworking Lost Creek Ranch horses bring home the ribbons! Moose and Nickers were both Grand Champions in their classes and Jimmy got his very first first place ribbon in Western Dressage. Nickers in his very first hunter classes got 2nd and 4th place and proved he can hang with the big boys!
Our 2013 Show Season
is off to an excellent start! Two new youth riders attended their first show and took home first and second place ribbons in halter/showmanship, deadline, western walk/trot and walk/trot horsemanship! Our "seasoned" show team members also performed well highlighted by Josalin's first place in English Equitation and second in English pleasure. Special congrats to Gillian who rode in her first rail class show and got 4th place ribbons on Lacy! Our adults had a good show too- Aimee brought Honey, a training horse who a week before was learning to lead, and got third in halter! Julie on Moose and Jenn on Jimmy looked like pros in their classes and took home third and fourth place ribbons. A big thanks to our support on show days- Bill, Jordan, Aimee & Sophie.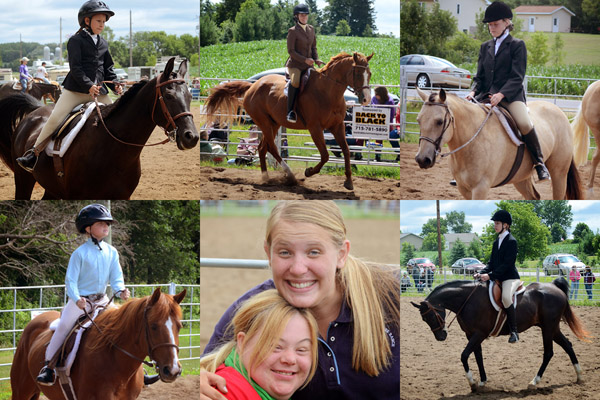 ALL of our ranch students did a great job at our
summer schooling show
! It was a fun opportunity for riders of all abilities to see what it means to "show a horse." We plan on having another schooling show in October .
Our show team continues to shine and improve with every outing. Ruby (8) and Sofey (10) both earned first place ribbons at the wsca show we attended- Sofey was proud (and surprised!) to be placed first in a walk/trot class open to all ages! Julie and Moose looked perfect in their English classes (getting 2- first place ribbons) and placed top 3 in all of their western classes as well. Josalin and Mickey continued to shine- more blues and reds and Kaitlyn and Buttercup joined the fun too showing in English and Western classes.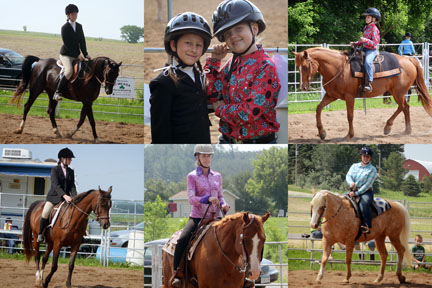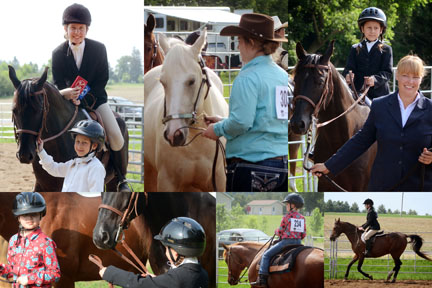 Looking forward to more shows this summer! Thanks to all the parents, husbands and helpers!


2012 Show Photos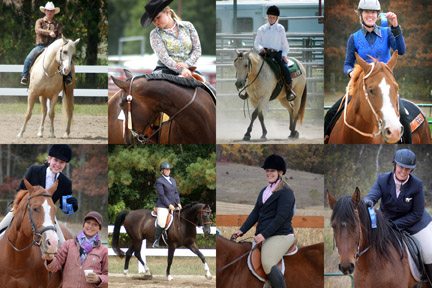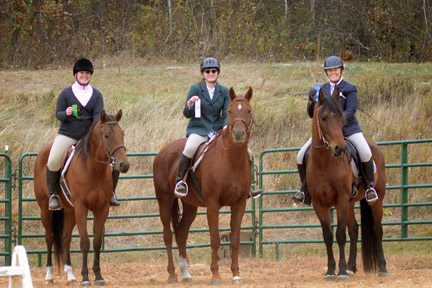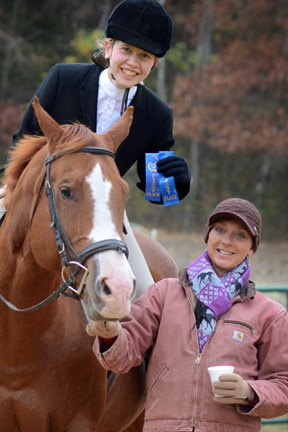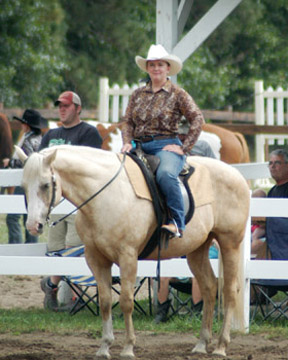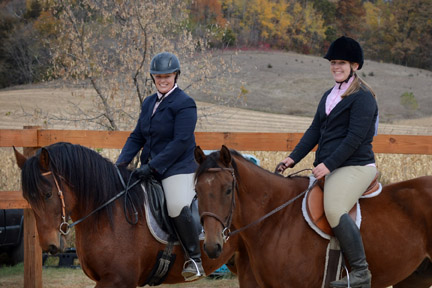 2012 was a great year
as our show team grew with young horses and new riders. Nickers and Cisco made their show debut, Moose continued his winning ways with both Josalin and Julie and our new awesome ex endurance Arab Justin (aka "The Duke) attended his first show with Amy aboard and did excellent! We expect BIG things from Justin in the years to come.
Caitlyn and Buttercup competed in English and Western classes and were an excellent pair with the ribbons to prove it and Margaret took home a ribbon in her very first show on Lacy in a competitive class of ALL ages- way to go! Jenn and Jimmy took a first and second in their Western classes and are on their way in Trail class.
We look forward to working hard all winter to be ready for spring show season!
2011 Show Photos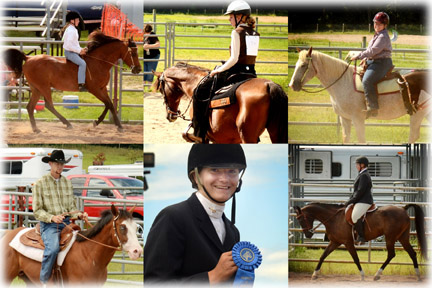 Lost Creek Ranch had 7 horses attend the UWRF show in August. It was a competitive show with 10-12 riders in every class. All of Lynette's students did well. A special congrats to Morgan and Moose on their first place ribbon in a highly competitive class! Josalin placed in both English and Western classes, Alex did great in bareback class, Roxy and Dillinger are becoming a good team and, yes, Dillinger cantered and did great in his classes! Wayne showed Boo in snaffle bit class for young horses while Jenn and Jimmy were poised and looked beautiful in their very first show ever. Ruth and Mickey placed in every English class and have a new passion for Open Discipline Rail & Equitation Class.
Josalin & Lacy in Western Pleasure, the trainer is all smiles, Alex & Morgan in Tandem Bareback on Moose, Jenn & Jimmy in their first show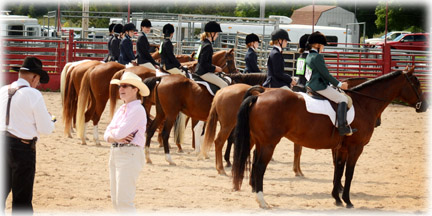 Morgan in line up waiting for results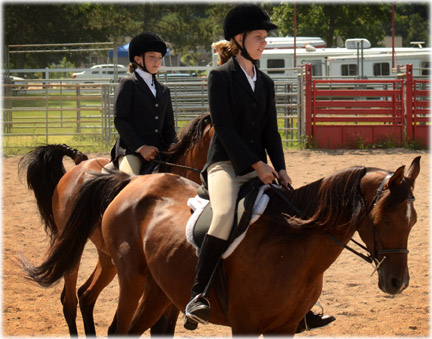 Josalin & Alex in English Pleasure.
Have you always wanted to learn to ride horses? This is the place for you! Riding instruction,the best horse riding lessons in Wisconsin, near the Minnesota border. Horseback riding lessons WI, MN for kids and adults: western riding lessons WI, MN, English riding lessons WI, MN and the best Horse Camp in WI, MN. Learn to ride horses at Lost Creek Ranch!
Lost Creek Ranch and Lynette Weldon offer western dressage lessons and clinics in Wisconsin and Minnesota. Western Dressage WI. Western Dressage MN. Western dressage Clinics. Western Dressage Training WI and MN